Thank you to Bee's Knees Pub & Catering Co. for catering our 2022 - 2023 season!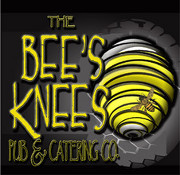 Due to complications with individualized food orders and arrangements (vegan, gluten-free, vegetarian, etc.), the Actors' Repertory Theatre of Idaho Board of Directors have chosen to eliminate personalized food requests for the 2022 - 2023 season. For further inquiries, contact Melanie Seneff at (208) 522-8450.
By Jonathan Lynn, Sandy Rustin, Hunter Foster, Eric Price, & Michael Holland
"Clue"
September 30th - October 22nd
Braised Chuck Roast (GF & DF) w/ Peppercorn Demi-Glace

New Potatoes & Peas (GF)

Fall Veggies (GF & DF)

Harvest Salad w/ Apricot Vinaigrette (GF)

Assorted Rolls & Whipped Butter

Cheesecake & Chef's Choice Dessert & Coffee Service
*GF=Gluten Free, DF=Dairy Free